View basket
"5110 Digital-Thermometer K-Type / -50 … +1300°C" has been added to your basket.
1700 TRMS fork clamp, 6,000 counts, 200A AC, 1000V
€104.04 Including VAT
The P 1700 fork current measuring device is used for current measurement on devices and systems. The fork-shaped opening of the device enables the user to carry out a quick and effective current measurement in areas that are difficult to access. Examples of this are measurements on terminal blocks in control cabinets or individual wires / lines on electrical devices. With features such as voltage measurement, resistance measurement, diode measurement, capacitance measurement and continuity test, the PeakTech 1700 can cover the most important areas of common electrical measurements and convince with its accuracy. The modern inverted and illuminated LCD display makes it possible to carry out the required measurements without any problems, even in darker places. Furthermore, the integrated LED supports the measuring process by illuminating the surroundings. The modern P 1700 stands out with its complete lighting, the display of all function keys and the function labeling. Because of these excellent features, this device is the ideal companion for every service technician and electrical installer.
Διαθέσιμο / Available
Related products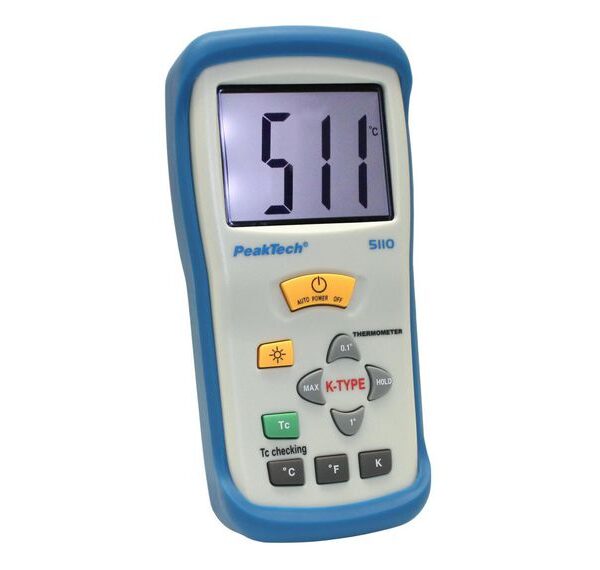 €

49.23 Including VAT